Disclaimer: I don't speak and write english very well... but i like to communicate with all the world, so i try to translate some page of my site. I hope that you can understand what i want to say and you don't dwell in my mistake!!!!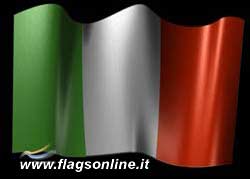 Italian version
We start from Milan at 4pm of 1-12 with a neos flight. Everyting good until we enter in the plane... what a ugly airplane!!!!!! In the website of neos the airplane was nice, not like this!! I thought to find music, film, food, drink, newspaper... nothing!!!! Only food was good, better to forger other thing! And to stay 14 hours there... bah...
i was not able to sleep and after 14 hours of hell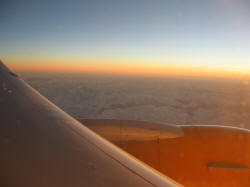 and after a stop in Santiago, we arrive to main airport of Cuba, to Havana. Police man control passport, documents, paper and after we go to pick up our luggage, and it's about midnight... my luggage arrive at 3 after other luggage that must be in Santiago and other luggage that must be in Milan... baaaah ://

At the exit a people of our tour operator receive us and explain somethin about cuba while we attend a taxi that bring us to the hotel. I want to exit to see cuba and is very nice the sensation to feel hot with a sweatshirt in december!!!! And who is the first cuban people that i meet???? An illegal taxi driver :////

ther cab arrive and so we can go from the Josč Martė airport to hotel Lincoln of Havana.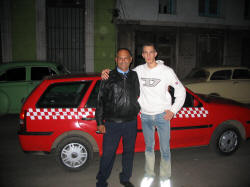 people say us that the hotel was not the best and in fact it's not so good, but i's 4 o clock in the morning, we need to sleep!!! So we go to sleep and we put the alarm clock at 12....
| | | | | | | |
| --- | --- | --- | --- | --- | --- | --- |
| | Home Page Cuba | | | | Italian version | |