Disclaimer: I don't speak and write english very well... but i like to communicate with all the world, so i try to translate some page of my site. I hope that you can understand what i want to say and you don't dwell in my mistake!!!!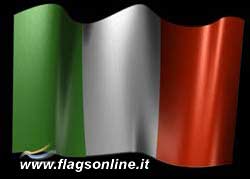 Italian version

And so... i came back from carribeans.... it's 17 of saturday 17 (!) and i'm in italy from 24 hours. I have a lot of things to tell a lot of photo...
What do you think if i say you Cuba??? What all people think! Hot, beach, good girls, cigars, ron, very kind people, a very cheap place, a comunist dictatorship.... eh... i also think this, but between what people say about a place and what really is Cuba there are a lot of difference!!

What i aspect from this holiday? Specially one thing: HOT, i hate cold, the humidity of my country and so i want to go to a hot place, than i was looking for relax, beach, and i want to know a new culture 10.000km far from my house... people who live under a dictatorship and at the end a little bit of fun!
| | | | | |
| --- | --- | --- | --- | --- |
| | The departure | | | The girls of cuba |
| | Havana | | | Cuban cars |
| | Trinidad | | | Come back |
| | Santa Clara | | | |
| | Varadero | | | |